1. PostScript 3 and PDF 1.7 RIP with native PDF interpreter
Supports PDF 1.7 document features including transparency, embedded ICC Profiles, 128-bit encryption, JPEG2000 filter etc.
2. TIFF 1-bit output
Productive ROOM (RIP Once, Output Many) solution accepted by digital proofing, CTF and CTP workflow solutions
Driver can generate 1-bit TIFF file with no compression and CCITT GROUP4, or 8-bit TIFF file with no compression, LZW and Packbits
3. Fast and flexible screen preview and dot preview
4. Built-in automatic ganging and manual ganging
5. Screening
13 built-in screen shapes: Euclidean Round, Rhomb, Ellipse, Diamond, Pure Round, Sharp Ellipse, Square, Gravure and FM screening.
EagleAM: Supports 2400dpi/2540/3657dpi, Round and Pure Round dot shapes. Adopts new screening technology, plus or minus 7.5 degrees based on previous angle.
FlexoRound: New screening technology for flexoprinting, pure round dot shape with 7.5 degrees offset.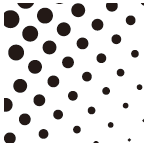 Optional Screenings:

EagleFM: Second-order FM Screening technology usingvariable dot size and variable spacing, controls the randomicity of dots.
EagleFAM: Supports hybrid FM/AM Screening. UsesEagleAM screening in midtones and adopts FM Screening in highlights and shadows.
EagleAGS: Accurate Gravure Screening, designed especially to improve the quality of gravure printing.
EagleAM-F: High screen frequency for Newspaper printing, special dot shape to avoid ink mist problem.
FlexoRound Balance: On highlight, we adopt dots with different sizes – small, medium and large, increase gray level. This special technology breaks the limitation of highlight dots in flexo printing, reproduce 1% or smaller dot.

Miracle Cell technology: Increase ink density of shadow in flexo printing, this special technology greatly improves the shortage of insufficient solid ink of flexo printing.

6. Supports TrueType and CID font and better performance of Asian fonts

7. Flexible network printing: NT Pipe, Apple Talk & HotFolder
8. Optional CIP3 output plug in enables to produce PPF filewhich reduce make-ready times and wastage.
9. Tifflow plugin for 1 bit TIFF PostRIP imposition workflow solution
10. RealDot preview tool: RealDot Viewer, an essential checking tool. By browsing all the details of the real dot on the monitor, to do the final check before printing, so as to secure the output file on flexo CTP plate is perfect without any error.
11. SDK (Software Developer's Kit) available for OEMs
12. Support language of GUI: English, Simplified Chinese / 简体中文, Traditional Chinese / 繁体中文, German / Deutsche, Spanish / Español, Korean/ 한국어, Japanese / 日本語.