More Affordable Inkjet POD Solution in the World!

• Market approved drop-on-demand industrial inkjet head technology
• Total roll-to-sheet print-on-demand inkjet print solution
• Short-run mono-color duplex or dual-color duplex book and periodical printing
• Flexibledeployment of structure, easily expand to dual-color duplex or spot color
• Sales price competitivity as lower as offset press
Have you or your customers been struggling the pain points in traditional offset book and periodical pringting?

• Huge waste of inventory / repertory / stock
• Environmental impact of waste and costly chemical treatment
• Long-term press ready time
• Smelly, noisy and dirty workshop harmful to worker's health
• Increasingly cost of human power
Today, you are having the right solution ever before from Founder, most affordable EagleJet POD solution!
Solution Diagrams

• Print Line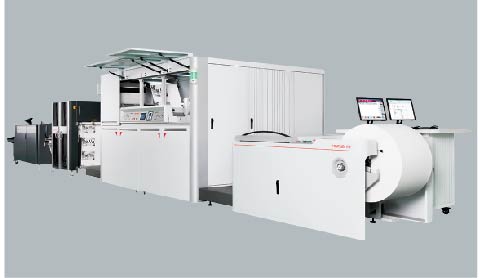 • Press Machine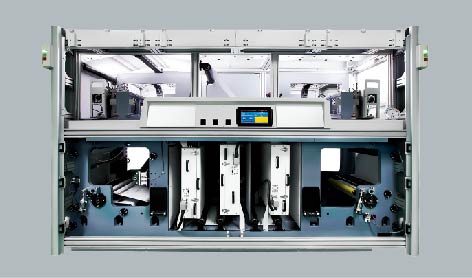 • Cutter Line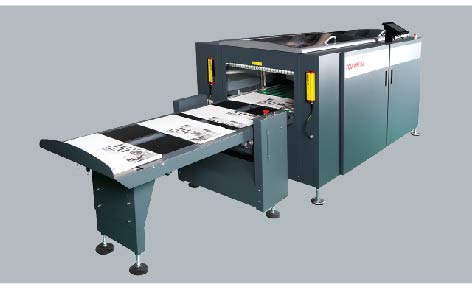 • Unwinder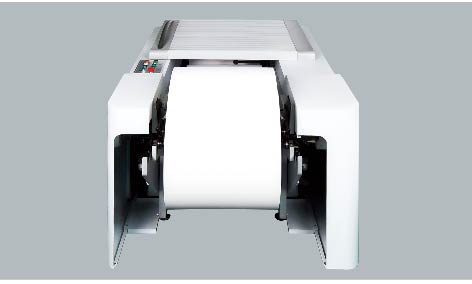 Core Technologies
• Inkjet printhead control
• Circulating ink supplying control
• Automatic printhead self-clean system
• Fast-speed paralleling RIP
• Variable data processing
• Special multiple grade-level FM screening for inkjet
Productivity
• Practical printing speed: 99 m/min
• Power-on to ready time: <20 minutes
• Daily maintenance time: <20 minutes
• Daily running time: >20 hours
• 63,000 A4 prints per hour on average speed at 85 m/min
• Average sales: lower than laser and approaching to offset

• Competitive balance: 2,000-3,000 copies comparing to offset